KILIMANJARO: Enjoylight Mafuwe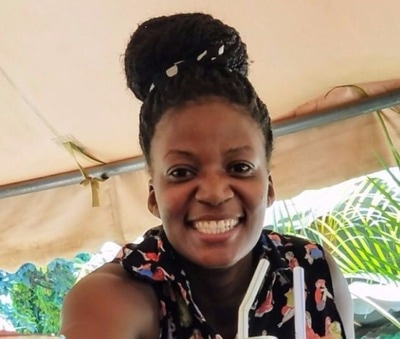 Meet Enjoylight Mafuwe. She lives in Moshi, Kilimanjaro, Tanzania and works as a porter for Kilimanjaro climbs. The video-podcast features Enjoylight's story as a porter for Kilimanjaro treks.
BACKGROUND
In February of 2017, my social enterprise, Peak Explorations, organized a group to trek up Kilimanjaro via the Northern Circuit route. Enjoylight was one of the only 3 female porters out of 24 porters in our group. She has been working as a porter for at least 3 years. The job is unpopular for women but some women like Enjoylight pursued such kind of employment out of necessity and due to a lack of employment options. Porters earn very minimal wages - usually below $10 a day. Life as a porter is difficult. One obvious reason is because of the physically demanding nature of the job as porters have to carry a load of 30 pounds or more up the mountain for several days. At the same time, you would have to subject your body to varying types of elements outdoors, from rain to snow or hot to freezing temperatures.
For Enjoylight, the next natural step to take is to become a lead guide for Kilimanjaro. To do so, one must obtain certification and licensure by taking a one year course and a year or two of field training. The costs associated with this are exponential for the locals in the area. Many cannot afford to pursue a job beyond being a porter.
Enjoylight talks about her dreams of becoming a lead guide. She has not been able to pursue her dreams of being a guide due to lack of finances to fund her education and training. Her story is all too common for the very small number of females working in the mountains of Kilimanjaro. Female guides are few and far between, mainly due to the lack of money to afford additional training.
KILIMANJARO WOMAN GUIDE SCHOLARSHIP PROGRAM
Inspired by Enjoylight's story and the women of Kilimanjaro, Peak Explorations and Brown Gal Trekker lauched the Kilimanjaro Woman Guide Scholarship Program to raise funds to help the women who have a passion for the mountains in Moshi/Kilimanjaro region to pursue their dream of becoming a lead guide for Kilimanjaro climbs. Peak Explorations and Brown Gal Trekker jointly aim to empower women to pursue leadership roles on the mountain trails while improving the lives of the locals.
We have partnered with a female owned local trekking agency in Moshi and a guide training school in Arusha to establish this project to support women like Enjoylight in pursuing a better paying job in the mountain trekking/tourism industry. By doing so, we are also elevating the roles and status of women in a predominantly male driven industry.
The total cost for the guide training and licensure is $1100. This will cover the one year course, boarding, field trip fees and exam/licensure. With a goal of $2200, we can provide scholarships to two women. Women who are selected for these scholarships will have to undergo a formal application process.
Upon successfully securing the funds, the founder of Peak Explorations, Marinel de Jesus, will be flying to Kilimanjaro region in February of 2018 to meet with the selected applicants and our local partners to initiate the training program. This meeting will be documented and filmed which will then be shared with our wonderful supporters and donors.
Support the women of Kilimanjaro region by donating to our GoFundMe campaign HERE.
Enjoylight and the small community of women in Moshi/Kilimanjaro region wish to thank you in advance for your support. Your donation will affect the lives of women in this mountain region in ways that would not have been possible otherwise. So, thank you!
KILIMANJARO WOMEN-ONLY CHARITY TREK
In addition to our fundraising campaign, Peak Explorations has organized a women-only charity trek of Kilimanjaro, which is set to occur in February, 2018. Five percent of the trip cost will be donated to the Kilimanjaro Woman Guide Scholarship Program. The hope is to establish this program as an ongoing social project through Peak Explorations and expand its scope to women working on the mountain trails in other parts of the world such as Nepal and Peru. You can also support us by joining this trip! To join and learn more, go HERE.