MARINEL M. DE JESUS, esq.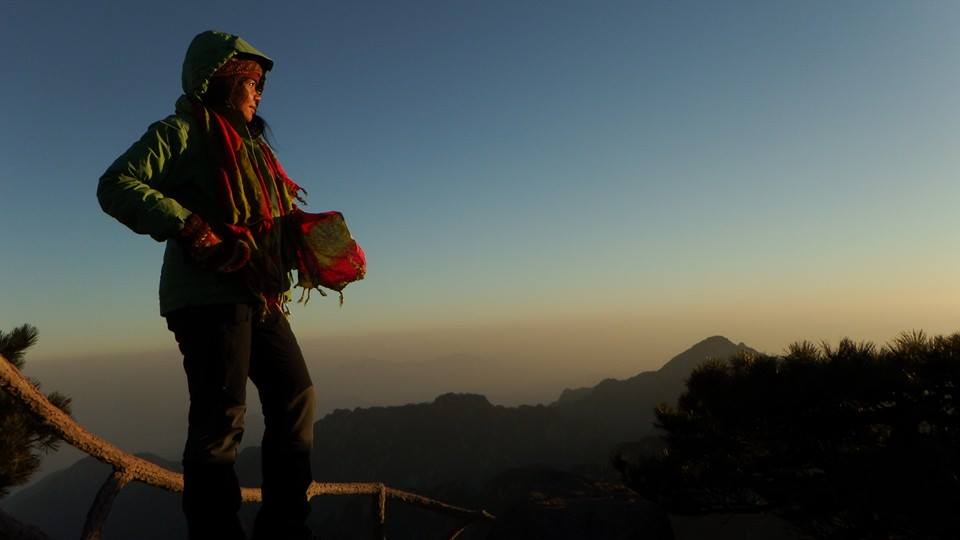 mountain nomad. public speaker. entrepreneur. author
"I help people overcome boundaries."
Learn more about Marinel here.
KEYNOTE:
LIFE HAPPENS ON THE MOVE
Marinel's signature speech, Life Happens on the Move, touches upon the importance of going after our dreams and being true to ourselves. When we travel the world or trek mountains, we discover the authentic aspects of our inner being that are devoid of the external world's influences.  As we realize that time is of the essence, we learn that there is no reason to hold off on that lifetime goal or dream.  There is only now to look forward to.  Hence, we best serve our own interests by forging ahead towards our innate desires and higher purpose.
Tales of a Brown Gal Trekker is a collection of travel essays and poetry as a reflection on Marinel's journey as a mountain trekker over the past 15 years.
This is a prelude to her upcoming Life Happens on the Move book series which tackles the role of fear in our lives and how in her world she made a conscious decision to overcome each and every fear that holds her back. As a practicing attorney, quitting her stable legal career to become a nomad has been the most challenging decision for her to make. How does one overcome the fear of taking that leap of faith? What inspires someone to make such a radical shift in her life? This introduction to her book series gives readers a glimpse of Brown Gal's psyche and unconventional approach to life. The book further showcases photos in full color of places and mountains that inspired Brown Gal Trekker along the way. Tales of a Brown Gal Trekker is available in Kindle and paperback versions. Get your copy now.
speaking topics
How to Overcome Fear of Change
What (Solo) Traveling Teaches You About Life
No Boundaries: How to be Fearless
How Hiking (the Outdoors) Makes You Successful In Life
Lessons Learned from Traveling the World (80 Countries & Growing)
Women Focused Topics:
How Outdoors Shape Women Leaders
Gaining Independence: Solo Traveling & Trekking
Wilderness Backpacking 101 Workshop
The Art of Solo Travel
WORKSHOPS
WILDERNESS BACKPACKING 101 SERIES
The Wilderness Backpacking 101 Series includes the following subtopics.  Each subtopic can be a workshop on its own.
1. Intro to Backpacking
2. International Wilderness Backpacking
3. A Guide to Preparing for High Altitude Trekking

THE ART OF SOLO TRAVEL
The Art of Solo Travel Workshop addresses the following:
1. The research and planning aspect of it.
2. Safety concerns: myths v. reality of solo traveling.
3. Other considerations: being culturally sensitive, mental approach to traveling solo, surviving language barriers, diet/nutrition, fitness, insurance, how to make friends, other scenarios you would need to prep for.
4. Must have gear & recommendations.
5. Travel resources and solo travel communities.
Both workshops can be facilitated to co-ed or women only audience.  
upcoming events
BACKPACKING WORKSHOPS
September 22-23, 2018 Overnight beginner backpacking in GW National Forest (VA)
September 29, 2018 at 9 am Intro to Wilderness Backpacking for Women in Rock Creek Nature Center, DC.
September 29, 2018 at 2 pm How to do a thru-hike (John Muir Trail) in Rock Creek Nature Center, DC.
THE ART OF SOLO TRAVEL
TBD
prior events
GUEST SPEAKING EVENTS

Panel Speaker: What's Your Travel Niche? Innovative Business Models session of the American Society of Travel Agents (ASTA) Global Conference 2017 in San Diego, California, August 27-29.  
Keynote Speaker: Northern Virginia Community College on the topic of "Beauty and Vulgarity: How Beauty is Perceived in the Outdoors" in Annandale, Virginia, November 6, 2017.
Panel Speaker: Our Home: A New Vision for the Future of the Outdoors.  Outdoor Retailer, January 2018 show.
Speaker: Diversity, Equity and Inclusion Luncheon. Outdoor Retailer, July 2018 show.
INTRO TO BACKPACKING & SOLO TRAVEL WORKSHOPS
August 5 at 10 am: Intro to Wilderness Backpacking for Women  (D.C.)
August 6 at 11 am: The Art of Solo Travel for Women (D.C.)
August 12 at 10 am: Intro to Wilderness Backpacking (co-ed, D.C.)
August 16 at  6:30 pm: The Art of Solo Travel & Smartphone Photography (co-ed, D.C.)
August 19 at 10 am: Intro to Wilderness Backpacking (Baltimore)
August 20 at 10 am: Intro Wilderness  Backpacking (Philadelphia)
August 20 at 4 pm: The Art of Solo Travel for Women (Philadelphia)